Drama Library
Hours
See UW Academic Calendar for dates of instruction, finals, and observed holidays.
Note: hours are not finalized until about 5-6 weeks prior to the start of the quarter. Please check back or contact the department if you are planning future visits.
Ask the Drama Library
206-543-5148
145 Hutchinson
University of Washington
Box 353950
Seattle, WA 98195-3950 USA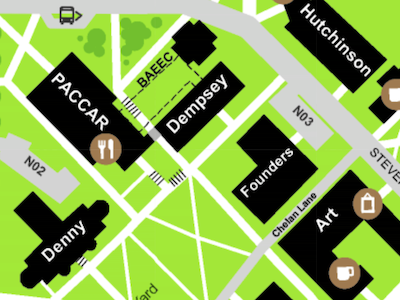 Consultations, 24/7, online, and mobile help: Ask Us!