WikiWork!
A Collaborative Wikipedia Edit-a-Thon, featuring the Labor Archives of Washington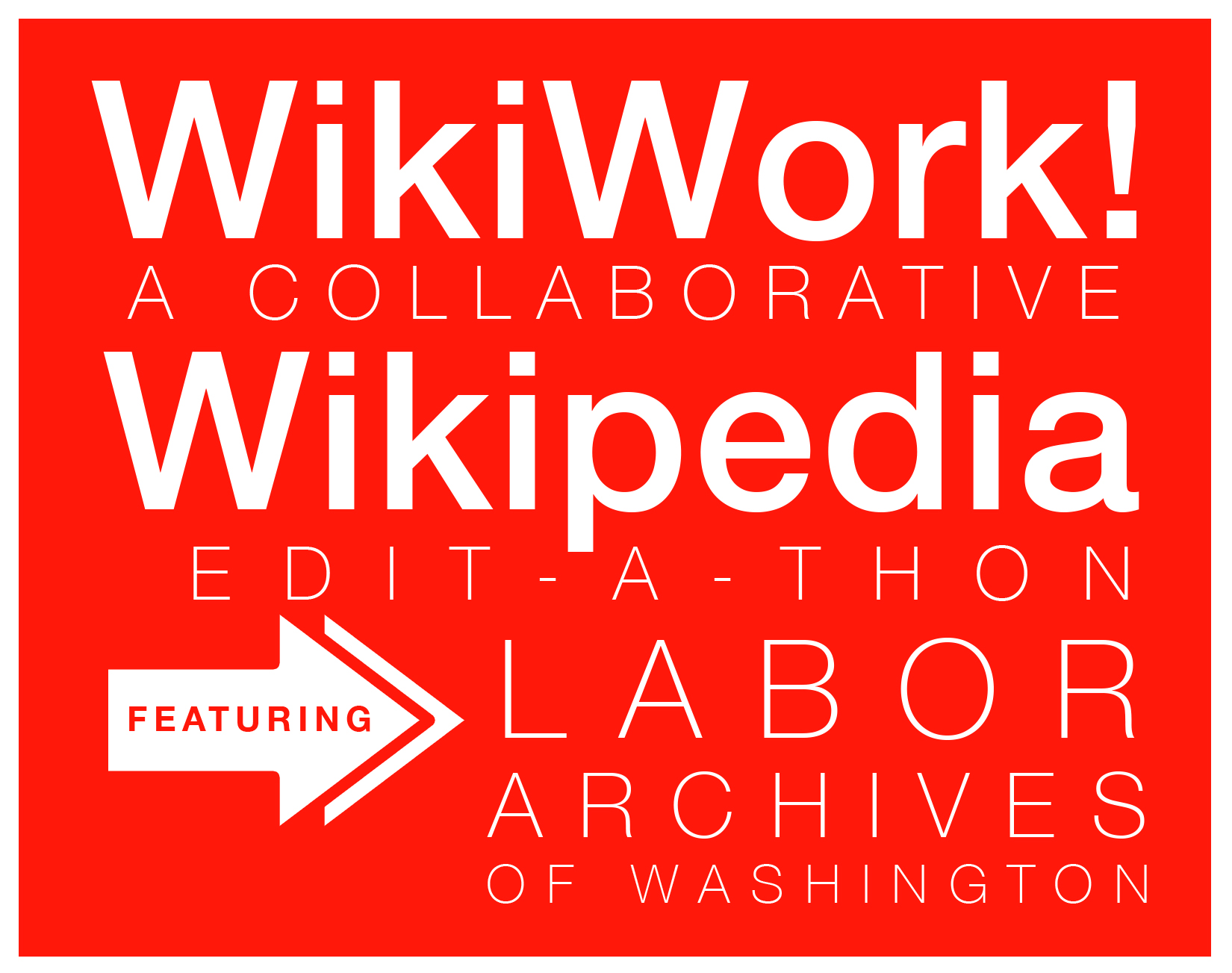 When:  Saturday April 25, 2015 10:30AM-4 PM.
For full schedule, check out the Wiki page for the event.
Who: UW students, faculty, and staff; Seattle community members
Where: UW Research Commons, Ground Floor, Allen Library South
Are you involved with labor studies research? Would you like to learn how to edit Wikipedia?  Or are you an experienced editor, looking to make connections in the UW community? Are you interested in opportunities for digital activism that makes a real impact on the way in which information is shared?  Or maybe you just love UW's libraries and archives and want to share them with the world!
The WikiWork! Collaborative Wikipedia Edit-a-thon will introduce hands-on Wikipedia editing standards and techniques, while bringing conversations about local, working class history and other issues to the world's largest encyclopedia.
Join us for this dynamic interchange of people and technology, knowledge and information.
Light refreshments will be served.  Bring your own laptop and lunch.
Space is limited. Registration is suggested but not required. RSVP today!
And see who else will be there on our Facebook page.
Sponsored by the UW Libraries, Labor Archives of Washington, and Cascadia Wikimedians User Group